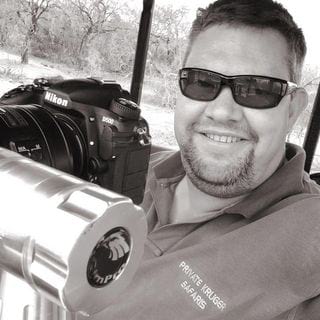 BERNHARD BEKKER
Director & Photographic guide
Co-Owner of B1 Photo Safaris and Private Kruger Safaris. Bernhard is a Wildlife Photography published photographer. He shared many tips & tricks with his guests and is proud of his work, have a look at his gallery and see for yourself. He is also running the marketing and main office so he is the man to speak to about your next photo safari in Southern Africa. Born 1977 and is the older brother of Hennie Bekker. "What can I say my love and passion for the bush must be shared with everyone willing to explore the African Bush." "We do not have a job but a lifestyle..." I have been in the bush working as nature and field guide since 2002 in Kruger National Park, before that I was working in Volkskas Bank as an Investment broker but quickly relished my passion lied elsewhere. Working with international guests and showing them the beauty and amazing wildlife of our region is what I was born for. Photography plays a huge role in my daily life and as an enthusiastic wildlife and wedding photographer and gladly share my work with everyone. Various photographs and Video clips were taken by Bernhard has been published and show on National Geographic and Discovery TV many newspapers and TV programs. I have been involved in Training anti-poaching Rangers via SAWC South African Wildlife College in South Africa and Angola. It is very important to understand the dangers from both sides animals and humans when travelling in the bush on foot.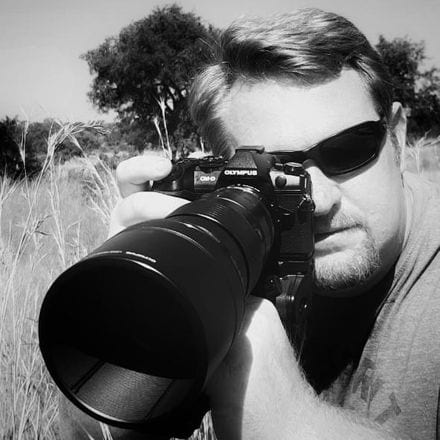 HENNIE BEKKER
Director & Photographic guide
Hennie is the Co-Owner and Director of Private Kruger Safaris His Love for the bush has been developing from childhood and he is a very passionate photographer and loves to share his lifestyle with others. His responsibilities also in titles all logistics of the companies. The photography bug has bitten him badly and he can sit for hours to photograph a subject until he is satisfied. Hennie does have his own chemical supplying business in Hazyview as well but is focused on the Safaris company full time. He has a deep-rooted passion for wildlife and a very good understanding of animals behaviour inherited from his parents that took the boys to Kruger Park from a very young age. He is a friendly and very helpful hand to have on safari and not a bad cook as well if needed.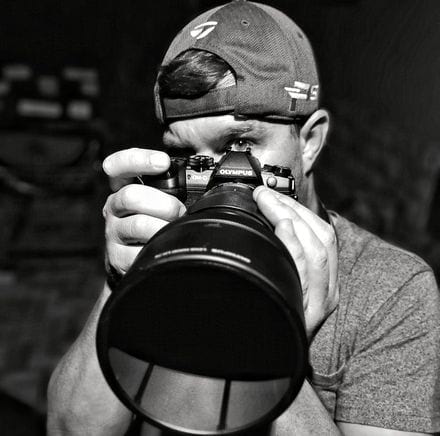 ARNO PIETERSEN
Photographic & Birding Guide
"I grew up in a very small place far from cities and crowds on a farm area. I started to take an interest in wildlife/animals long before I reached the age of 15. After school, I started studying animals and did my diploma on animal health through the University of Pretoria and completed my Nature Guiding Studies in 2006. I have been working/guiding since 2006 late September in the Bela Bela area in reserves such as Mabula Game lodge whereupon I returned in 2008 to the Lowveld, longing for the Kruger National Park. I have been working in the park from 2009 till present doing Guiding and very soon fell in love with photography. I have about 17 000 hours on safari now and a well-stacked portfolio on wildlife photo's including my famous Kudu Leaping Photo. It was published at first on my Facebook page where it went viral and reached 11 000 likes and 7000 Shares on social media within 48 hours. Media establishments all over the globe contacted me to have it published and even CNN wanted to have an interview with me on it. I was lucky as the famous French Travelling magazine called "La Figaro" published it on two whole pages via the Company called Greatstock Media.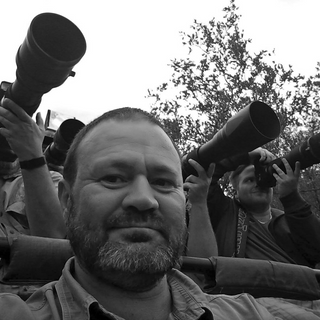 BEUKUS GELDENHUYS
Photographic guide
Beukes Geldenhuys has been serving as a tracker, guide, head guide, assistant manager, manager, general manager and specialist guide at some of the top travel destinations in Southern Africa over the last 25 years. Beukes spent some years in the television broadcast industry as well but missed the bush too much. He guided his first photographic safari in 2015 and has a tremendous passion for and knowledge of the Greater Kruger area. He is a great storyteller that leaves guests very entertained. Beukes also has his own Safari company focused on Wildlife Safaris & the Traditional Food Experience.
Taste of the Bush - Visit his website here